Military Tee Times is proud to provide an easy way for all members of the United States Military to enjoy golf by offering exclusive savings on tee times at thousands of courses in the U.S. and worldwide.
We believe none are more deserving of a day of R&R on the greens than those who have served and continue to serve our country here at home and around the world. As a thank you to our men and women in uniform – both past and present – for their courage, commitment and sacrifice, we've worked with golf courses across the nation and abroad to offer up to 15% off select tee times.
Using leading edge technology, Military Tee Times allows military members to go online to find and book the best in tee times at a wide selection of courses on a 24/7 basis. Military Tee Times operates with more than 6,000 course partners in several countries, including North America and the UK. Headquartered in Orlando, Fla., with partner site GolfNow, Military Tee Times is part of a suite of digital businesses managed by Golf Channel, a member of the NBC Sports and NBCUniversal family.
How to Become a Member
---
It's simple and free to join Military Tee Times' rapidly growing membership base. Simply complete the registration process and, once approved, you can begin booking golf at a discount immediately.
Military Tee Times is open to ALL U.S. Military members (Active, National Guard, Reserve, Retirees, Veterans and Military Family Members).
Thank you for your service!
Join Now
---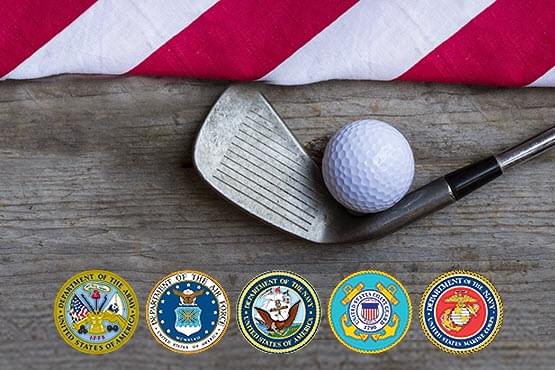 Our Mission
---
Our Mission is to create the ultimate golf booking service for all members of the United States Military. We will do so while always recognizing and remembering the courage, sacrifice and commitment our military members and their families have made to protect our freedom.